Justin Trudeau is set to win a second term in Canada's parliamentary elections despite a series of scandals, but will have to form a minority government.
Mr Trudeau's Liberal party was set to win the most seats in Parliament, giving it the best chance to form the next government.
However, according to partial results, his Liberal party had won 156 out of 338 seats – short of the 170 seats needed for a second straight majority government. The Conservatives were set to win 122.
That means the Liberals will have to form a minority government, relying on a smaller party to stay in power.
"You did it, my friends. Congratulations," Mr Trudeau told supporters in Montreal early on Tuesday.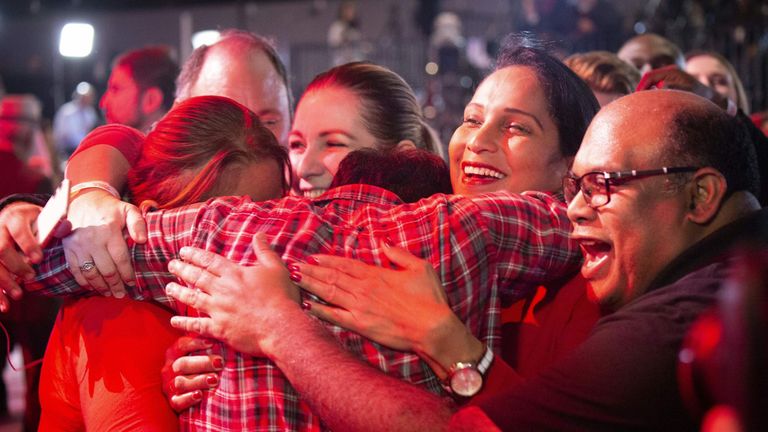 Mr Trudeau's Liberals are expected to rely on the left-leaning New Democrats to form a government and stay in power. Their leader Jagmeet Singh said he had spoken to Mr Trudeau and would work hard to deliver on the country's priorities.
Donald Trump was among the first to congratulate Mr Trudeau for his "hard fought victory", saying that he looked forward to working with him.