MPs fear EU settlement scheme will lead to 'new Windrush scandal'
Why you can trust Sky News 
MPs have serious concerns about the scheme by which EU citizens must apply to stay in the UK after Brexit, and fear it will lead to a new Windrush scandal.
A report examining the EU settlement scheme found that "large numbers" of the 3.8 million EU nationals resident in the UK could be left in limbo or ruled to be in the UK illegally.Sponsored link
Recommended by
An overhaul of the scheme is recommended, so that European citizens who are vulnerable or who have lived in the UK for decades have their rights guaranteed and do not have to apply for their right to stay.
MPs on the Home Affairs Select Committee, examining the scheme in detail for the first time since it fully launched at the end of March, accused Home Secretary Said Javid of taking a "callous" attitude to enforcing the rules.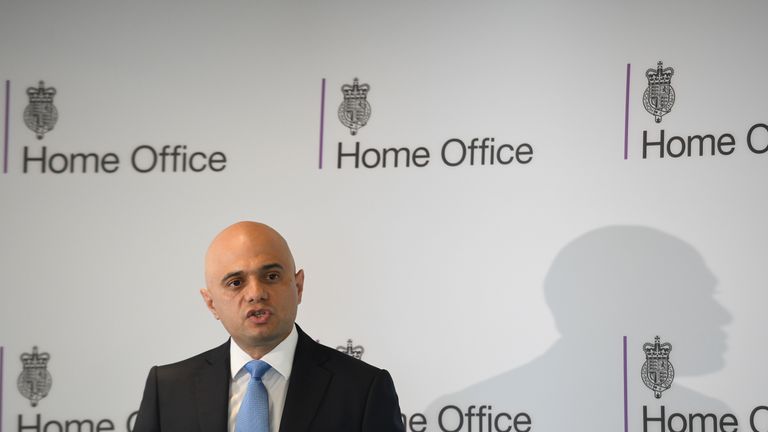 Under the current scheme, EU nationals who can prove they have lived in the UK for five years can apply for settled status, through a government app. Those who have lived here for less than five years can apply for pre-settled status.
Committee chairwoman Yvette Cooper said: "The government's current plans for the EU Settlement Scheme show they are not learning the lessons from the Windrush scandal.
"The problems faced by the Windrush generation showed how easily individuals can fall through gaps in the system through no fault of their own and how easily lives can be destroyed if the government gets this wrong.