Seven dead and at least 21 missing after tourist boat capsizes in Budapest
Police say they have launched a criminal investigation after seven people died when a sightseeing river boat capsized in the Hungarian capital Budapest.
At least 21 others remain missing who were on board the double-decker boat which was moored near the Hungarian parliament building on the Danube River and was hit by another tourist vessel, state news agency MTI reported.Sponsored link
Recommended by
Police spokesman Adrian Pal said the boat then turned over and sank in about seven seconds.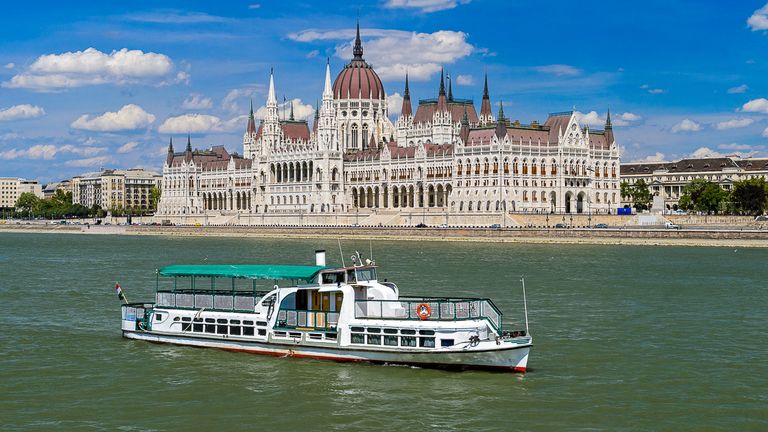 He told a news conference a criminal investigation was under way into the sinking.
Mr Pal said it could take days to raise the boat from the river bed and did not confirm or deny whether there could still be bodies trapped inside the hull.
MTI said there were 35 people on board: two crew and 33 South Korean tourists. The youngest passenger is believed to be a six-year-old girl.
These included 30 tourists on a package tour of Europe, two guides and one photographer, according to the South Korea-based Very Good Tour agency, which organised the trip.